Touch LED furniture light
Thursday, April 23, 2020 | Harry Kulkarni | Product for home | I have been using the product more than a year
This lamp with a hand sensor switch is ideal for places where you don't want to touch the switch when your hands are wet, just wave your hand upon the switch to activate the light (the working distance is 5cm), wave again to turn off. Consuming 5-7W, saving your electricity, it is perfect for the kitchen and cabinet. The aluminum base has an efficient heat sink that ensures stable performance for the light. Adapted the milky lens, this interior light won't emit a glare. Lightweight and easy Installation: You can stick it anywhere you want with adhesive strip or screws.
Voltage: DC12V
Switch Type: Hand Sweep Sensor
Power: 5W/6W/7W
Brand Name: FOXCNCAR
Shell Material: Aluminum
Length: 30CM/40CM/50CM
Average Life (hrs): Above 35000Hrs
Color Temperature: Warm White (2800K-3000K)/White (6000K-6500K)
At first, I thought to make such a lamp myself, but looking at the price (~ $ 5), I ordered it. I don't see the benefits if I made it myself. I ordered one lamp and installed it in the kitchen.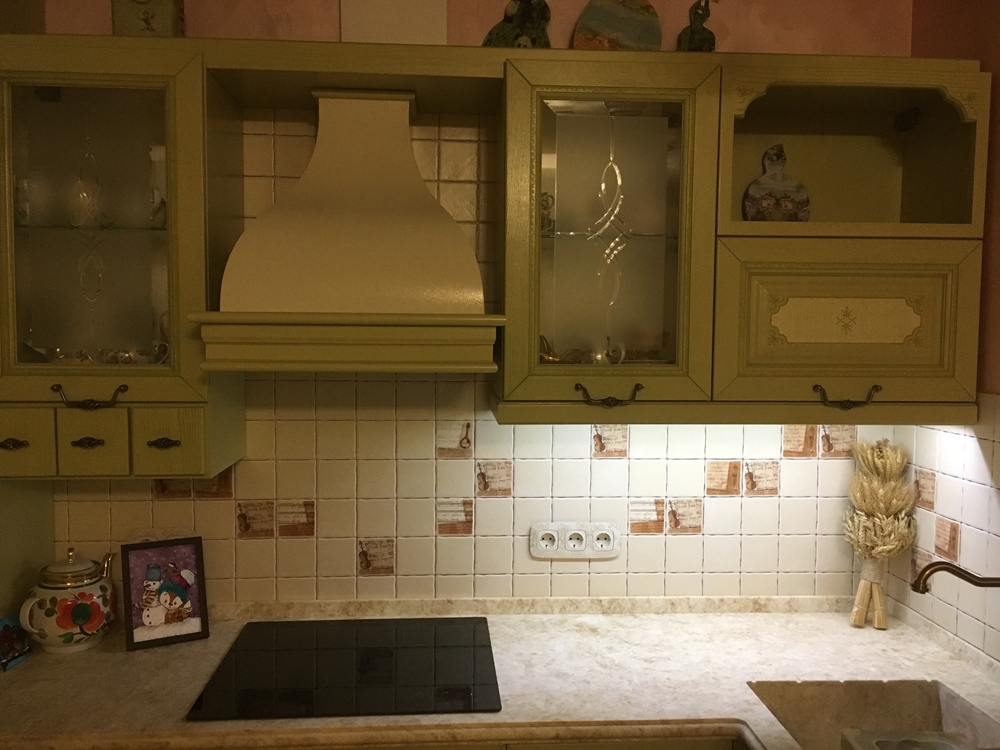 The light is pretty bright and I liked how the sensor works. The response distance is very convenient. Turns on and off without a glitch.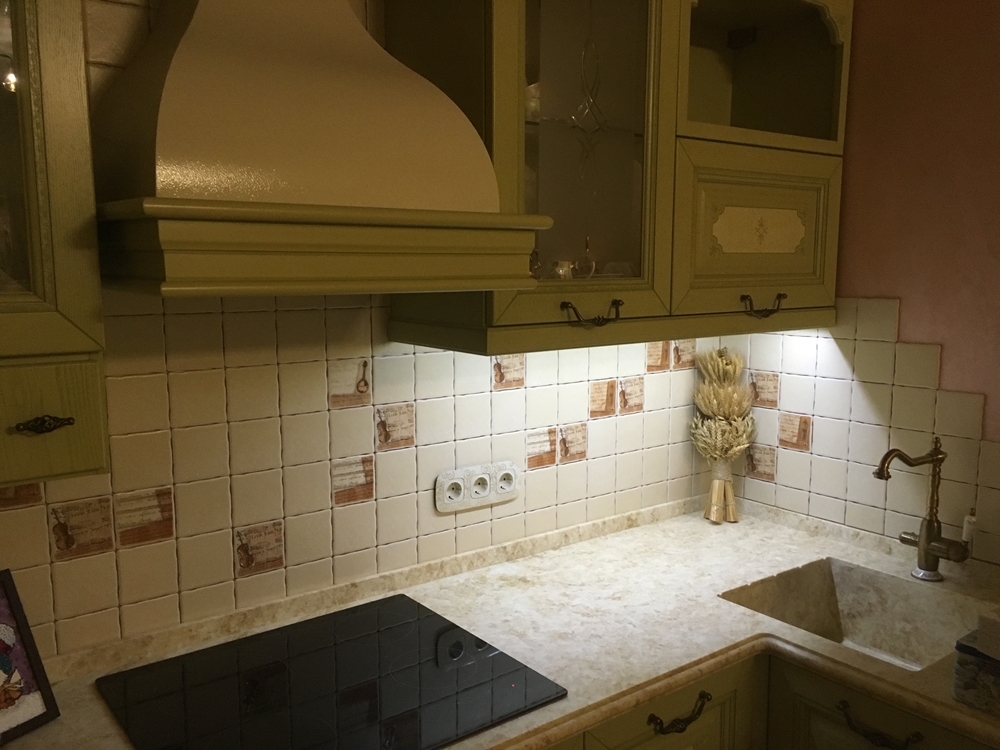 We often use this backlight. Installed it more than a year ago. Everything works great. I bought two more lamps and am going to install them under the bar counter.
I have a studio kitchen and lighting creates a very comfortable environment for both cooking and evening gatherings at the table. It is very convenient to use the backlight when your hands are wet and just do get used to such things very quickly and they become an integral part of the interior. I think such little things improve our lives. My wife really likes and she constantly uses it. I also use it when I sneak my way to food at night... :)

All wiring was ready in advance. I bought a simple 12V power supply and connected the lamp. I fastened it to the screws since I do not trust the reliability of the adhesive tape. Wiring and lamp are not visible. I also bought a set of two lamps. I'm going to install under the bar counter. The set has everything and I already have a socket ready for connection.
The lamp is made simply and efficiently. The length of the wire is almost two meters, which allows you to connect at a distance from the source. If problems arise with the sensor, it can be replaced, it is sold separately.
---
#LED
#lamp
#backlight
#sensor
#furniture
Do you know this product, have you used it? Below you can add useful information, useful resource, or comment.
Sunday, April 26, 2020 | i Smart Life
---